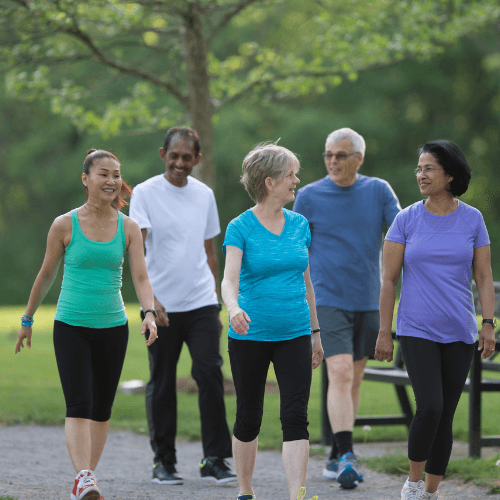 Walk With a Doc incorporates physical activity, health education, social connection and time in nature.
Monthly walks, led by medical professionals, begin with a brief presentation followed by a self-paced walk for informal Q & A to. Walk sites are accessible for seniors of all mobility levels.
To learn more contact Jamie Harton at email or call (817) 413-4949 ext.211.