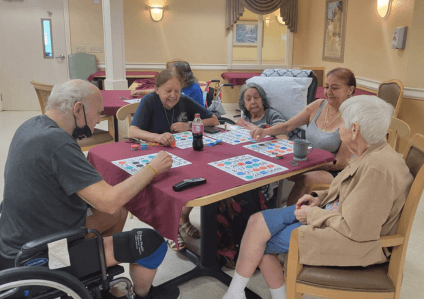 BINGOCIZE® = Bingo + Gentle Exercises
LOOKING FOR A FUN WAY TO BE MORE ACTIVE?
Bingocize® is a health promotion program that combines the game of bingo with fall prevention exercises (seated or standing). Come play bingo and meet new people while learning about techniques to reduce falls and increase cognition. Bingocize® is exercise for your body, mind, and spirit.
Sixty & Better facilitators are ready to begin teaching!  To schedule Bingocize in a church, senior living facility, or other community organization, contact Jennifer Abrams by email or by calling 817-413-4949, ext. 226.
Go to the calendar to find out when the next class is starting.