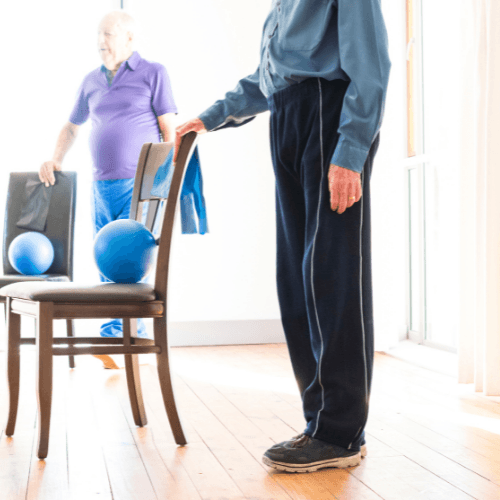 Over eight sessions, older adults learn strategies to reduce and manage falls and improve their strength and balance. Past participants cite increased confidence and activity level and a decreased need for medical care related to falls as the greatest benefits of this course. Caregivers are encouraged to participate to reinforce the information learned during the course.
Sixty & Better facilitators are ready to begin teaching!  To schedule A Matter of Balance in a church, senior living facility or other community organziation, contact Jennifer Abrams by email or by calling 817-413-4949, ext. 226.
Go to the calendar to find out when the next class is starting.