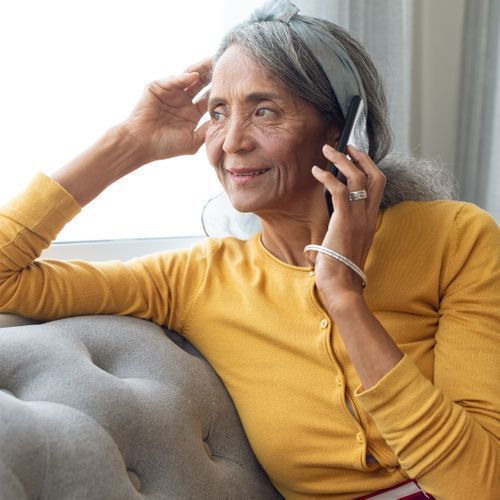 Talk Time Companion Calls
Talk Time is Sixty & Better's newest program to help older adults be well and stay connected. Once a week someone from Sixty & Better telephones an older adult to check in and have a friendly conversation. The same people talk to each other every week, building rapport, discovering shared interests, and remembering how good it felt to settle in for a good chat with a friend. 
Social interaction is essential to a senior's emotional and mental well-being. Talk Time Companion Calls help combat isolation and loneliness and forge new friendships.
For more information or to sign up to receive Talk Time phone calls, contact LaDana Jackson at 817-413-4949, Ext. 226 or by email.