Tai Ji Quan
Moving for Better Balance
An evidence-based program that enhances traditional Tai Ji Quan by transforming the movements into therapeutic training for balance and mobility.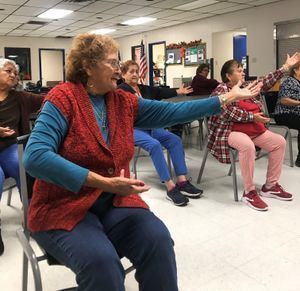 This therapeutic balance training program requires no special equipment in class and is easily implementable in various settings. 
Tai Ji Quan is recommended by the American Geriatric Society, British Geriatric Society, the Administration for Community Living, and the National Council on Aging.
Sixty & Better facilitators are ready to begin teaching!  To schedule Bingocize in a church, senior living facility, or other community organization, contact Tiffany Lankford by email or by calling 817-413-4949, ext. 226.
Go to the calendar to find out when the next class is starting.